How the referral program works
The Referral program on Margex is an excellent way to earn for those who do not wish to trade themselves or traders who wish to make passive profits. By sharing your referral link, you can build a referral network of traders and receive up to 40% of all trade fees paid by your referrals!
On the Referral page of your account you will find details and core statistics of your referral network, as well as the status of your referral payouts.
To gain referrals:
Copy your unique referral link located on the Referral page: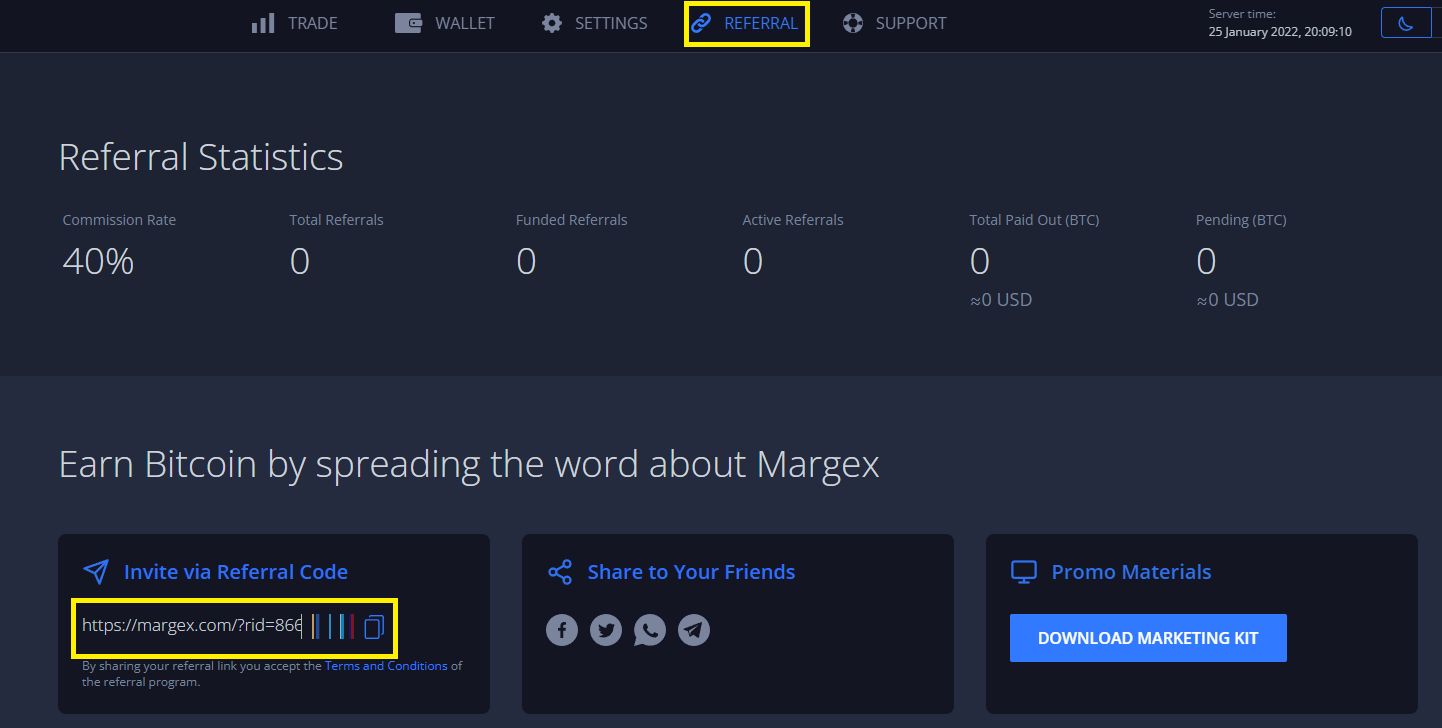 Share the link with your friends, family, or via your social networks
Grow your auditnece by creating a video, website or article about Margex
Use the downloadable Marketing Kit for your website to help you grow your referral network and increase your earnings
Referral payouts are processed once a day between 12:00 and 15:00 UTC and are credited to the BTC account Wallet balance, where they can be further withdrawn or used for trading. The Pending referral payouts indicator is updated hourly.
Note: Referral payouts do not apply to trade fees/funding which have been charged from a referral's Bonus balance.
The Affiliate program Terms and Conditions can be found here: https://margex.com/terms-and-conditions-referral