Quick-start for Followers. How to start Following a Strategy
Margex Copytrading allows you to profit from the knowledge and skills of experienced Traders. By following various Strategies with your personal capital, you can profit from their success without having to personally trade.
To start following a Strategy, navigate to the Copytrading page.
Navigate to the Leaderboard section:
Find a Strategy(s) that you want to follow (for additional tips on choosing a Strategy, see our short help center article: Tips on Choosing a Strategy
Click 'FOLLOW'
In the confirmation window, select the amount of your own funds that you wish to allocate to the Strategy (i.e. the Enrollment amount), by typing in the amount manually or using the slider:
Click 'FOLLOW NOW' to start following the selected Strategy.
Each Strategy will be subject to particular Follower Tier conditions which reflect the distribution of profit between the Trader and the Follower based on the amount Enrolled by the Follower. These conditions are determined by the Trader for each separate Strategy and can change accordingly:
Note: Currently active Followers will retain the Profit Share distribution percentage which was in effect at the time of activation of their Following, until they unfollow, withdraw funds or add (enroll) funds in the Strategy.
For more details about Follower Tiers and Profit distribution see our short help center guides: Rewards. Follower Tiers and Profit Share Distribution
All of your active Followings will be reflected in your Portfolio: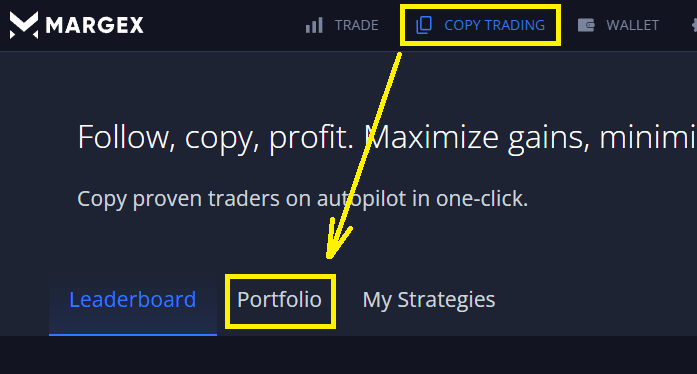 Here you can view your Followings' stats and history, as well as add/withdraw funds to/from your Followings.
Followers can have multiple active Followings in different strategies at the same time, providing the ability to diversify their portfolio and capitalize on the success and trading skills of numerous Trader's simultaneously.