How to Withdraw
To make a withdrawal, navigate to the Wallet page.

In the drop down menu, select the currency that you wish to withdraw: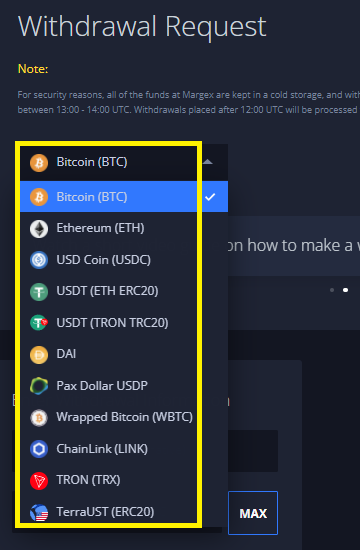 Enter your withdrawal address, amount and click 'Withdraw':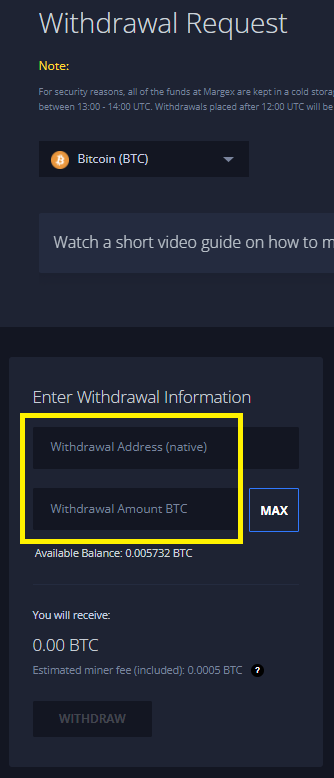 To confirm your withdrawal, copy and paste the PIN code into the Pin code field received via email (make sure to double check that you have selected the correct withdrawal address):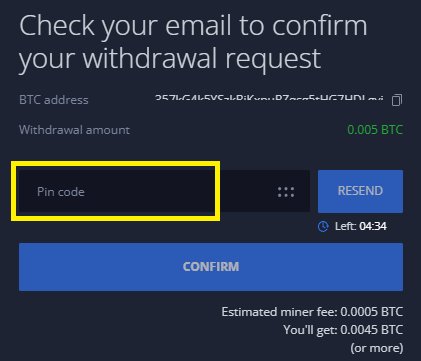 Click 'Confirm' to confirm the withdrawal
Once confirmed, a withdrawal will be reflected as 'Pending' in the Transaction history:

When confirming a withdrawal, the withdrawal amount will be immediately reserved on your Wallet, with the Available balance decreasing accordingly.
A pending withdrawal can be cancelled at anytime prior to the withdrawal processing period. To cancel a withdrawal, simply click the 'X' button in the 'Status' column of the Transaction history:

After cancelling a withdrawal, the funds reserved for the withdrawal are unlocked in your Wallet and can be used for further trading.
Withdrawal processing conditions and timeframes
All pending withdrawal requests are processed once a day, between 12:00 - 14:00 UTC.
For security reasons Margex stores the majority of funds on a cold wallet while maintaining a limited amount of funds on its online hot wallet. Withdrawals placed before 12:00 UTC are processed on the same day. Withdrawals placed after 12:00 UTC are processed the following day.
The status of your withdrawals will be reflected on the Wallet page of your account, in the Transaction History section.